Training
The Cranberry Township Volunteer Fire Company is committed to providing the best quality training to our members to ensure that they have the knowledge and skills needed to be firefighters. Annually, CTVFC provides hundreds of hours of training for our members and the members of our neighboring departments.
The CTVFC has numerous resources available to assist us in offering a quality training program including: our Public Safety Training Complex, multiple state certified instructors and through partnerships with numerous external training agencies. These resources, combined with the support of dedicated volunteers, helps to uphold the Fire Company's Mission.
Public Safety Training Facility
Training Tower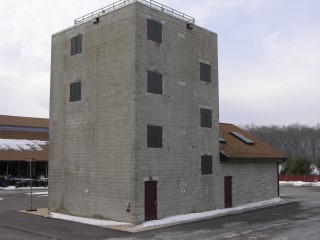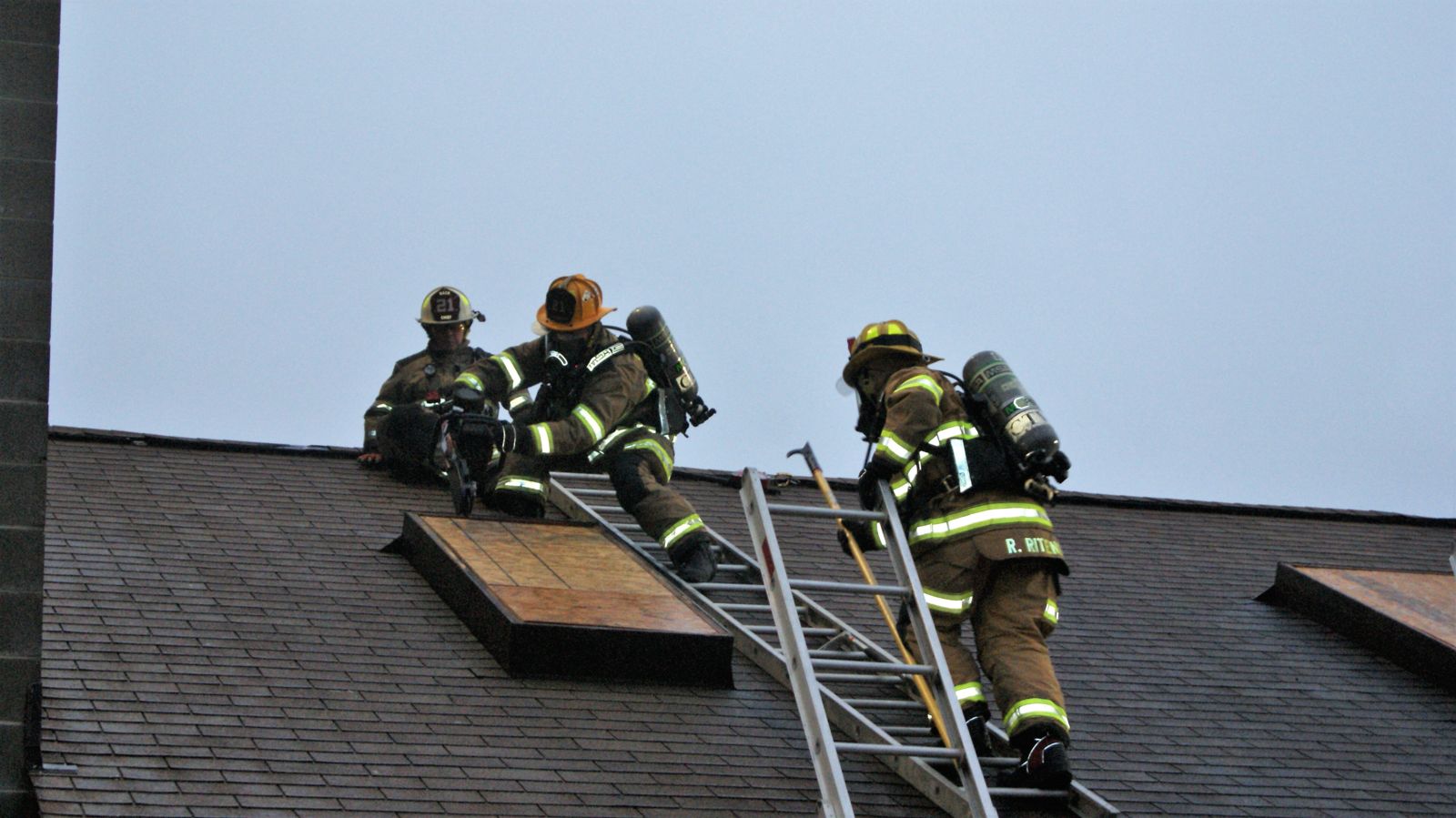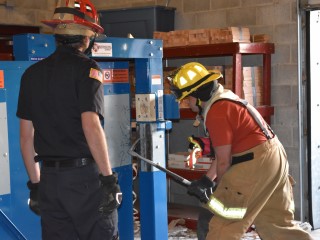 The training facility includes a four story smoke tower with a full sprinkler/standpipe system. The tower is pre-piped to be able to easily provide artificial smoke throughout the entire structure. Attached to the tower is a one story smoke maze with moveable walls. The roof of the smoke maze also has a section for practicing roof ventilation. The roof of the tower incudes built in anchor points for practicing rope rescue.
Fireground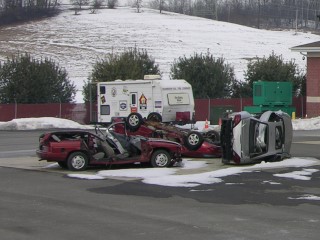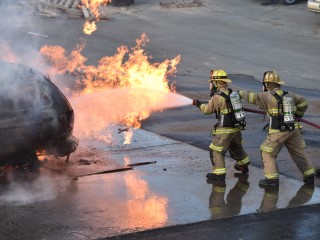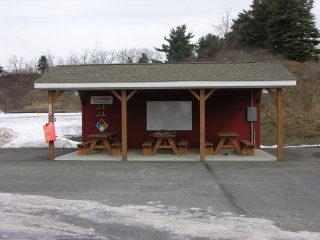 There are also two concrete pads for vehicle excercises, one is piped into a propane tank for simulating vehicle fires while the other is for practicing vehicle extrications. There is also an outdoor field classroom complete with tables and a white board that can be used for staging of personnel and rehab during practical exercises on the fire ground.
Classroom Building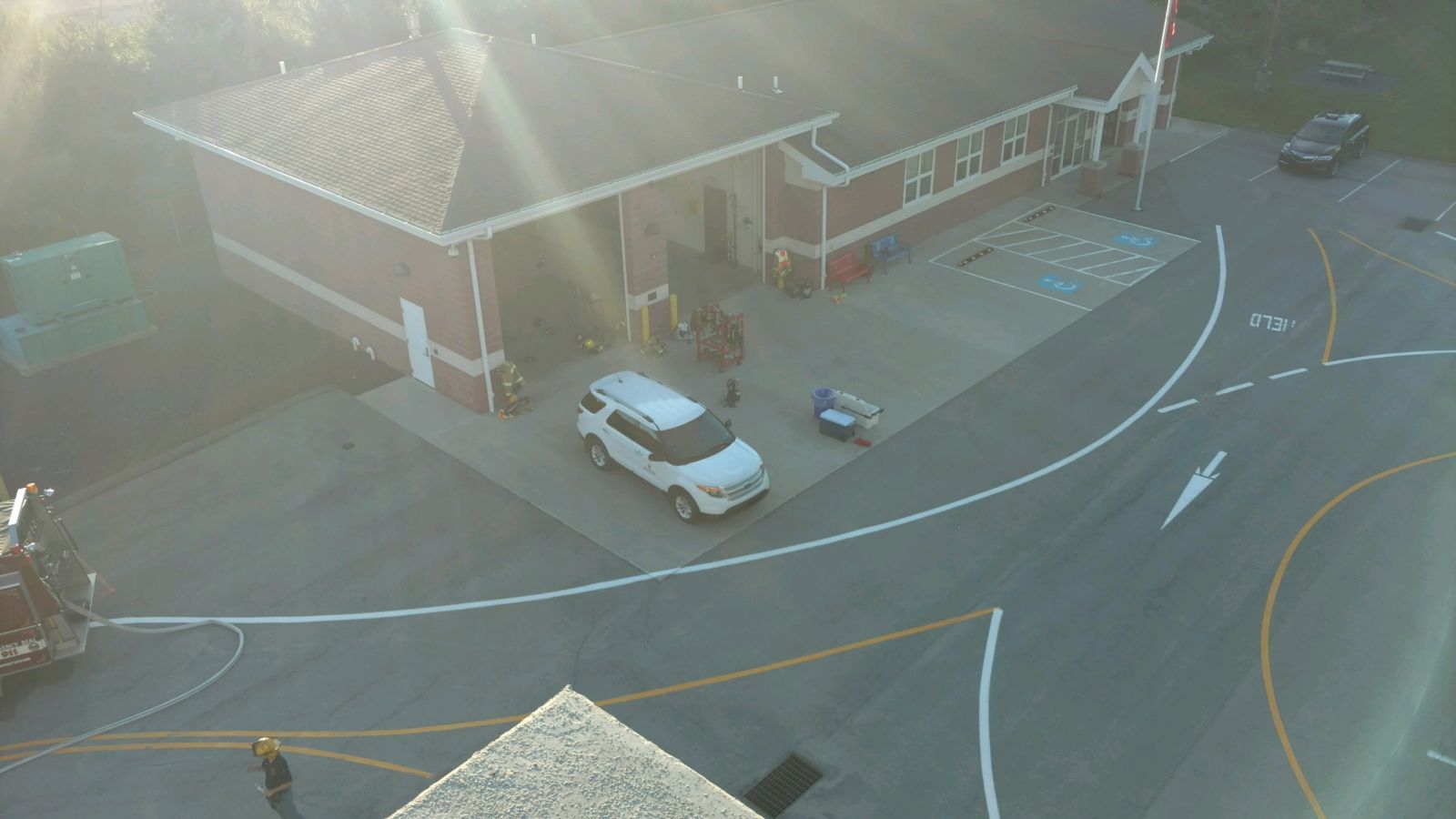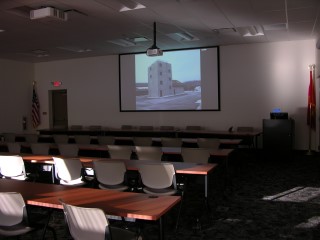 A full classroom building capable of holding up to 80 students in a single large classroom or two separate classrooms of 40 students, complete with audio/video presentation systems, bathrooms and two full size garage bays.
Location
1000 Maintenance Building Drive
Cranberry Township, PA 16066