Facilities
Haine Station
1629 Haine School Road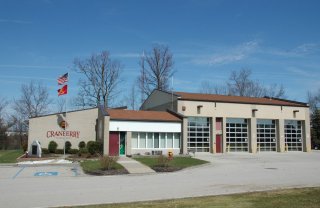 This station was built in 1982 and is located at the corner of Haine School Road and Patriot Drive. It houses Ladder 21, Engine 21, Rescue 21, Fire Police 21-2 and Squad 21-2.
Park Station
20727 Route 19, Suite 21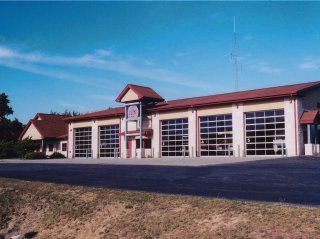 This station was constructed in 1995 and is located on Route 19 at the entrance to the Community Park. It houses Engine 21-2, Tower 21, Engine 21-3, Squad 21, Brush 21, Incident Command 21-3, Fire Police 21-1, and our 1928 Pirsch Pumper.
Public Safety Training Facility
1000 Maintenance Building Drive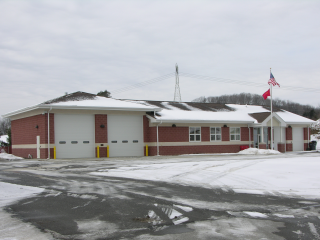 The Public Safety Training Facility consists of a four-story training tower, two concrete pads for extrication and vehicle fires, an outdoor field classroom and a indoor classroom facility. The complex was built in several phases and was completed in 2013. For more information, visit the Training Information page.